Young Thomas is 7 today! So amazing to me. The years have gone by all too quickly as probably most parents will agree tends to happen.
Here is Tommy right after he was born.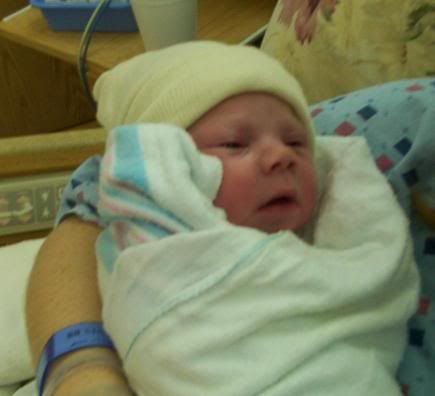 Here is the half-life picture. This was taken in late July of 2004. The last 3 1/2 years seem just like yesterday.
And our big boy these days!
We can't be more proud of Tommy. He is growing up too fast for us, but he is definitely a great kid and we love him so much. He and Austin just make life so fun! I thank the Lord everyday for the wonderful blessings that are those two boys.
I also got to give a shout out to "Uncle Andrew." My younger brother turns Sweet 16 today! That is another "wow" thought for me. The time it is a flying!